Simplified voucher schemes
Send vouchers anytime, anywhere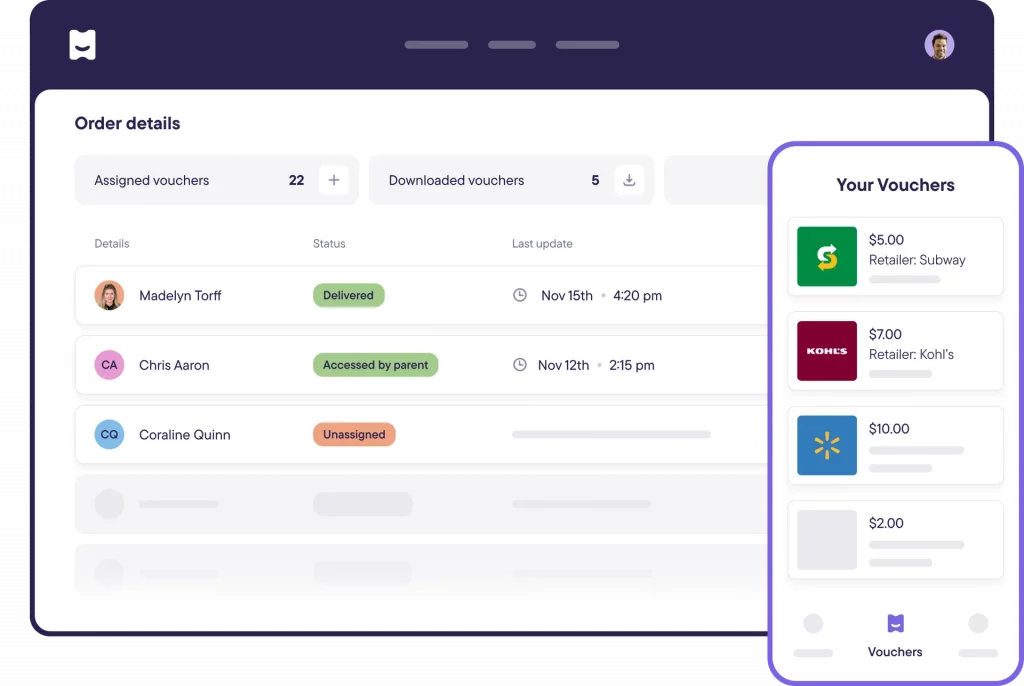 A brilliant app that made distributing vouchers so simple. Thank you.
Fantastic service. Thank you!
Really straightforward and the range of retailers was extensive.
Easy to claim
Beautifully simple – such a great idea to distribute vouchers – well done for making this!
Great app
An effortless online voucher solution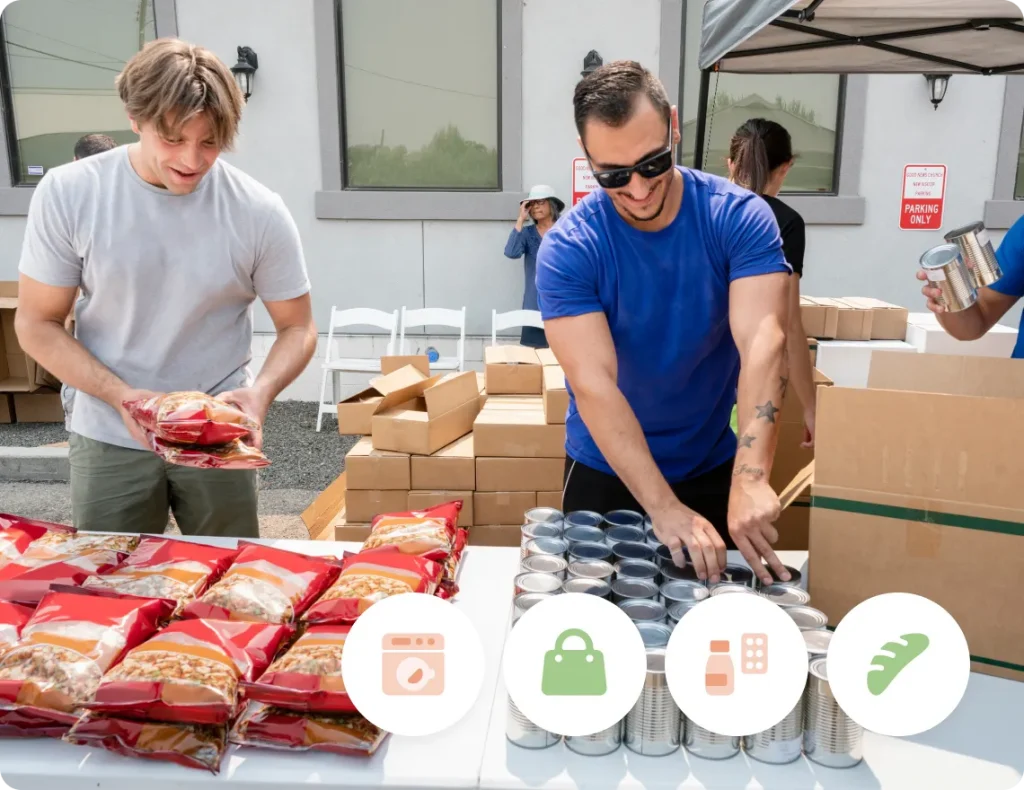 Support and welfare
Our easy to use voucher platform enables you to support your community with food, retail and clothing vouchers. With flexible retailer choice and no set-up fees, you distribute vouchers in minutes.
Rewards and incentives
Increase motivation, show your appreciation for a job well done and create an engaged environment through a rewards and incentive scheme that allows recipients to select their own brands.
A robust system ready to fulfil
your voucher requirements.
20k+ education institutions
500+ leading brands
$500m of support vouchers
40 million vouchers issued annually
20,000 organisations and counting
"I cannot thank you enough for providing such a user friendly website both for parents and for us at school. It has been so easy to provide some of our most vulnerable families with the support they need to purchase food. All communication has been almost instant. Thank you for your incredible hard work."
"The quality of thought behind the system is incredible. To get that many schools with that many MIS systems, trained in how to use the voucher platform, then to hit the button on ordering and not have any issues – it was nothing short of amazing. (Wonde have been) a real pleasure to work with."
"It was such a relief to be able to use such a good system like Wonde. It is so easy to use with everything you need in one place. We wouldn't change a thing where Wonde is concerned."
"It is reassuring to see a company with innovative products, delivering solutions that benefit the Education Sector. Wonde has proven time and again they are a progressive organisation with sound products that deliver."
We work with leading brands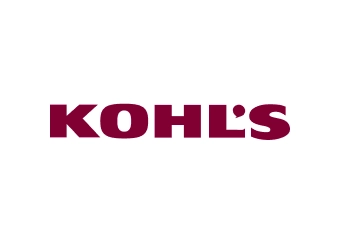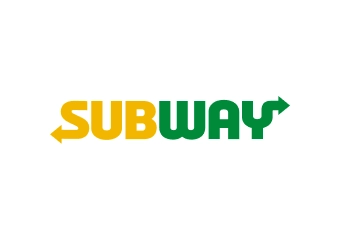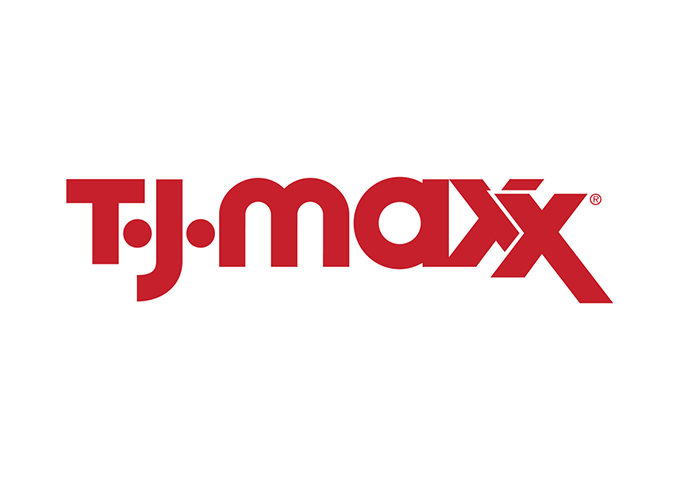 Enter the new era of vouchers